Sonny's 5 Year or 100,000 miles Transmission Warranty Plan
Your transmission is important!  It's one of the most important parts of your vehicle.  So, that's why Sonny's offers a 5-year or 100,000 miles transmission warranty plan.  When we work on your vehicle's transmission, you are then eligible for this exclusive warranty coverage. 
Why Sonny's?  In short, we have a long history of successfully rebuilding automatic and standard transmissions. That's important to you!  And, we work on both foreign and domestic vehicles.  
Remember, rebuilding a transmission is a big investment.  However, protecting it from future damage is really important.  That's why a Transmission Warranty Plan from Sonny's makes sense!  
Why is your transmission important?  Read this!
---
Automotive Transmission Rebuilders Association
Sonny's is a proud member of the Automotive Transmission Rebuilders Association.  When it comes to transmissions, we have you covered with our expertise and experience.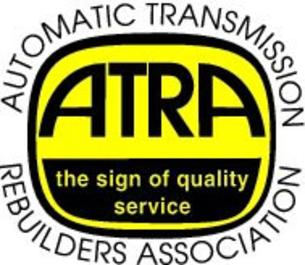 ---
Transmission Warranty Plan | Benefits
You'll enjoy these benefits when we work on your transmission.
Receive peace-of-mind from future costly vehicle expenses

Other repair facilities may charge you to repair your transmission again.  We won't!

This program is perfect for owners planning to hold on to their vehicle for a long period of time

Your transmission will be repaired correctly 
---
Does's Sonny's Work on Automatic Transmissions?
Yes, we do.  Here is some important information to know. 
Automatic transmissions have a complex design.  They use electronics and hydraulics to operate a series of drums, gears, and clutches. In other words, electronics play a big part in your transmission's operation.  They also utilize an internal computer to control transmission operation.
However, what may have previously been diagnosed as an internal transmission failure may be a wiring, sensor, solenoid problem, and/or computer failure. Therefore, we use state-of-the-art diagnostic tools.  We can detect your automatic transmission issues to determine the appropriate next steps.
---
Does's Sonny's Work on Standard Transmissions?
Yes, we do.  Here is some helpful information to know. 
Standard transmissions are not as complex as automatic transmissions.  However, they need a complete analysis to determine any problems. Often we see standard transmissions with a worn or broken clutch or clutch hydraulic problems. The clutch is designed to stop transmission movement so that the driver can shift gears. Proper diagnostics may prevent you from paying for unnecessary auto repairs and services.
In conclusion, Sonny's provides expert standard transmission diagnosis free of charge. Whether you drive an automatic, standard, domestic, or foreign vehicle, Sonny's Automotive has the right technicians who can repair your transmission.
---
Transmission Warranty Plan Exclusions
Commercial vehicles are excluded from our Transmission Warranty Program.  We can give you guidance on where to take your commercial vehicle if necessary.  
---
Getting Started | Next Steps
Contact Sonny's.  Begin by scheduling your transmission inspection.  After that, we will go over all of the warranty plan details.  In short, if we determine you have an issue, we will provide you a formal quote to repair your transmission.
Phone: 636-458-2028
Email: sonnysautomotive1@gmail.com
Hours: 8:00 – 5:00 (Monday-Friday)
Address: 17308 Manchester Road.  Wildwood, MO