Welcome to Sonny's Automotive!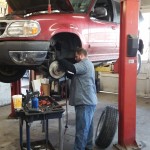 Sonny's Automotive is a full-service vehicle repair facility. We are your perfect dealership alternative.  Sonny's has been servicing vehicles and making new friends for over 50 years.  That says something about our commitment to exceeding our customer expectations.  The Sonny's Repair Team has over 125 years of automotive experience and repairs your car at an honest price.  
We follow mandated COVID-19 requirements by sanitizing all high-contact touchpoints in and around your vehicle.  Your safety and confidence in us are important.    
---
Repairing Makes, Models, Years
Sonny's Automotive works on all cars, trucks, vans, classic cars, along with handicap and mobility vans.  That includes domestic, foreign, and European vehicles.  Sorry, we don't work on ATVs or motorcycles.  Or Model T's.  If you are not sure, give us a call to discuss your vehicle's specific needs.
---
Sonny's Values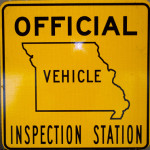 Satisfaction.  It is guaranteed.  In other words, if it ain't right, we'll make it right.  No bull.
Competitive Prices.  Shop our rates and parts prices against the other guys.  We're lower.
Honesty.  You don't like surprises, and we don't either.  For instance, making sure you know exactly what your repair cost is going to be.
Family.  We consider you part of Sonny's Automotive family.  Therefore, expect to be treated as such. 
Waiting Area.  You are not at the Apple Store.  We do have free Wi-Fi, a flat-screen TV, a waiting room, and coffee.  No rental vehicles.  There is a nice restaurant, The Big Chief, within walking distance.    
---
5 Year | 100,000 Mile Transmission Warranty
Sonny's offers a 5-year or 100,000-mile transmission warranty.  Enjoy peace of mind knowing the work we do is covered after you leave.  Learn more here or contact Wayne at 636-458-2028 to set up an appointment.
---
Customer's Served 
Sonny's has been serving customers from all over the Greater St. Louis and outlying communities for over 50 years.    
Franklin County – St. Clair, Gerald, Union, Villa Ridge, Robertsville, New Haven, Washington, Marthasville, Pacific, Dittmer, Labadie, and of course our favorite town, Grubville
West County – Chesterfield, Creve Coeur, Ballwin, Eureka, Wildwood, Manchester, Ellisville, and of course little old Winchester.
South County – Mehlville, Kirkwood, Arnold, Festus, Fenton, Desoto, Herculaneum, Imperial.
St. Charles County – O'Fallon, St. Charles, St. Peters, Dardenne Prairie
Mid County – Town and Country, Ladue, Creve Coeur, Kirkwood, Brentwood, Florissant, Des Peres
North County – Hazelwood, Bellefontaine Neighbors, Ferguson, Florissant, Blackjack, St. Ann
Don't see your city listed, no problem!  We will still repair your vehicle.
---
Contact Us 
Phone: 636-458-2028
Email: sonnysautomotive1@gmail.com
Hours: 8:00 a.m. – 5:00 p.m. (Monday – Friday)
Holidays: Closed.  We are doing the same thing you are.  Relaxing!
After Hours: Drop off service.  Put your key in our security slot.  We will call you the following day.